1

Intuitive
Designed so your employees can understand and use the point of sale in the shortest amount of time.
2

COMPLETE CASH SYSTEM
Maximizing your time is our mission. That's why we've thought of everything you need to effectively manage a business: invoices, inventory clear and simple reports, timestamps, multiple locations, price tags, integration with the most popular Interac terminals, etc.
3

CUSTOMIZABLE MODULES
All our modules can be activated and deactivated to facilitate the management of your cash register. The limitation of the modules allows employees to have only certain modules to learn, minimizing the time spent on training.
A SIMPLE BACK OFFICE
Most systems have maximized the effectiveness of the cash module. However, the back office often remains heavy and uncomfortable, which can cause significant time loss for managers.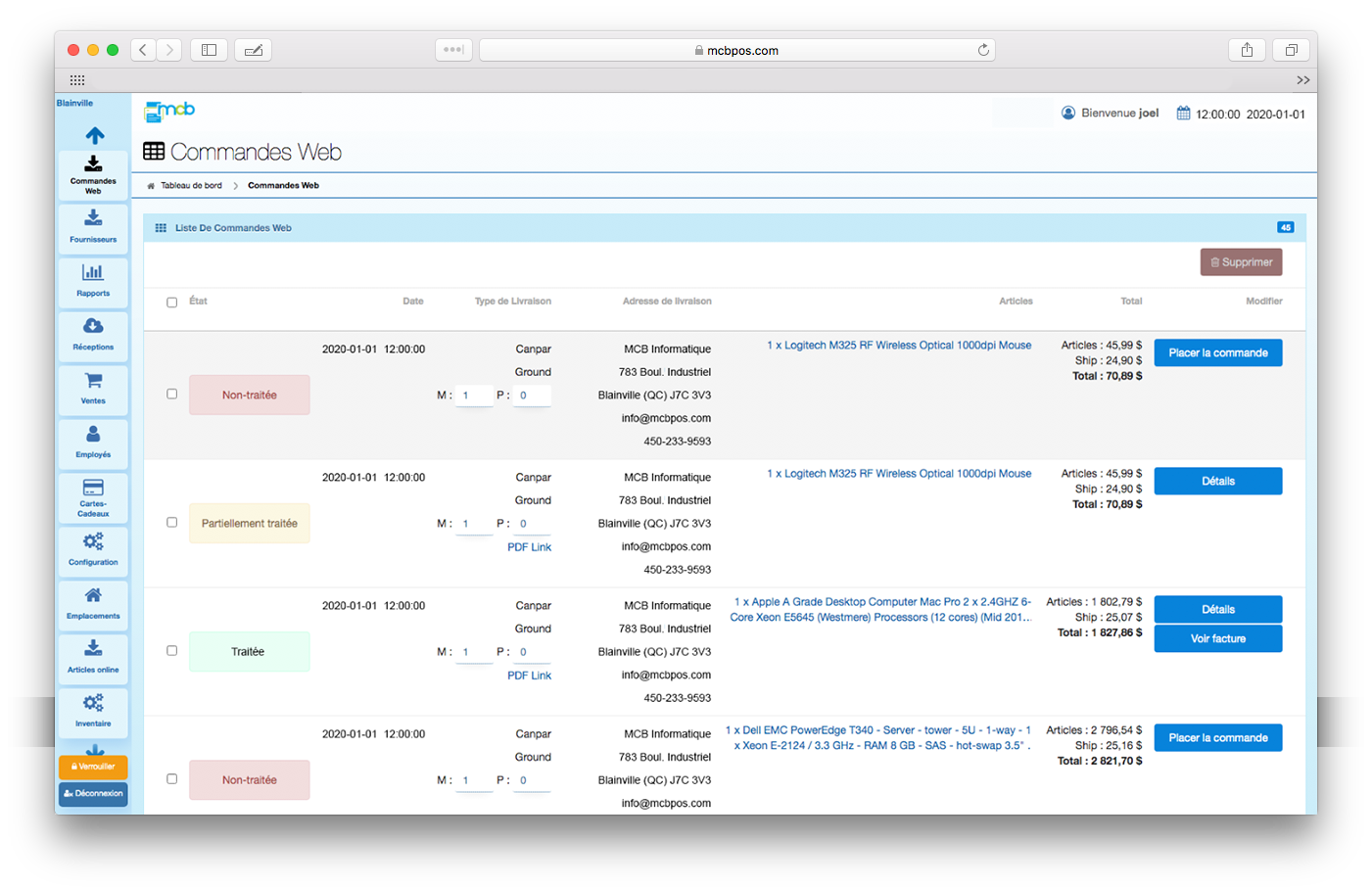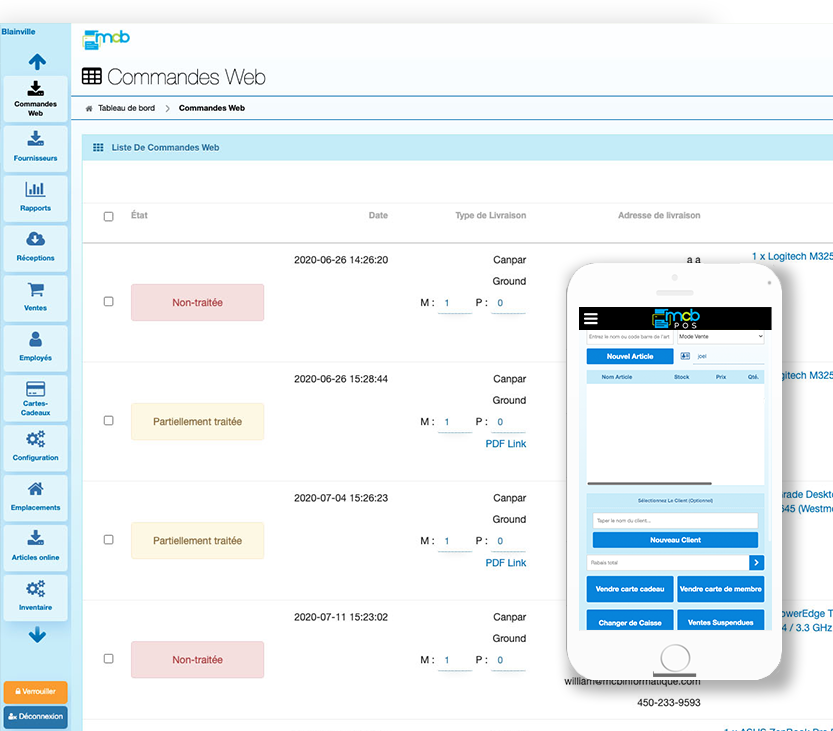 MAIN FEATURES
Sales module optimized for speed and limitation of handling errors.

Inventory in real time, managed entirely by the system.

Online store integrated with mcbpos software: your products will be sold online, your orders will appear in the POS system, shipping and billing will be fully automated.

Compatible on a computer, Pc or Mac, Ipad or Iphone. The data is safe in our ultra secure CLOUD.

Managing the hours of your employees will be an absolute simplicity.
POS functionality with desktop computer and laptops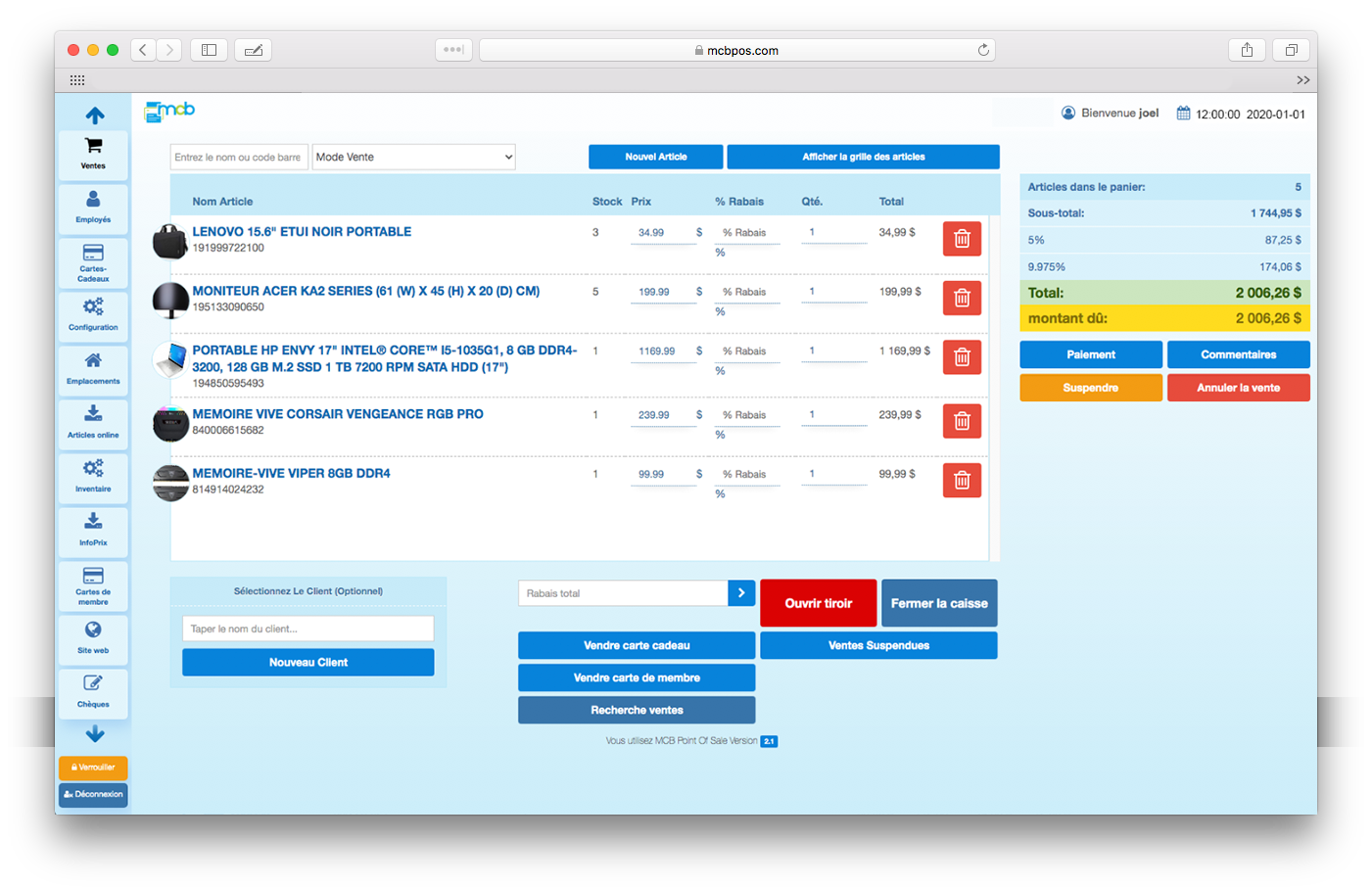 POS functionality with Apple Ipad Tablets
POS functionality with Apple Ios Devices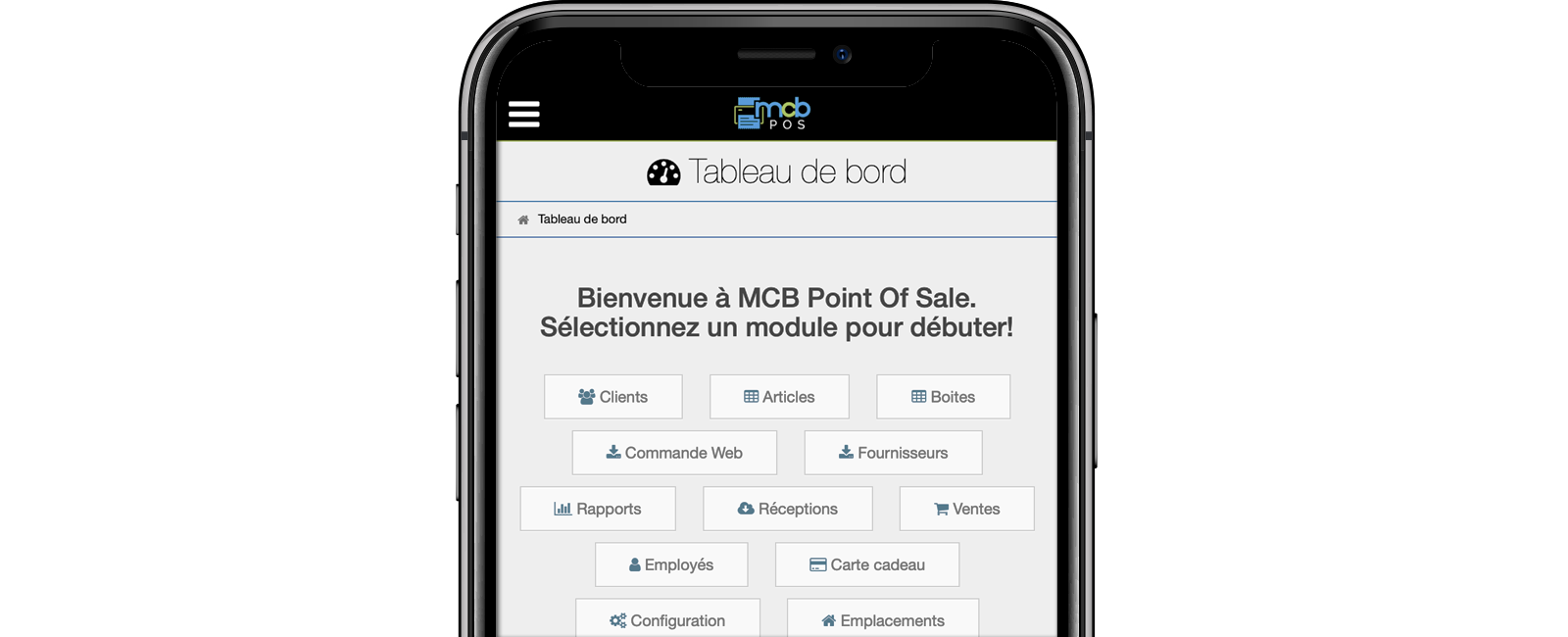 All you need for your business
User-friendly
Mcbpos: a complete, simple and efficient software.
Simple inventory Management
Adding products to the system is easy, efficient, and fast. Once the product is created, the system will automatically adjust the quantity when selling or receiving items.
Integrate the e-commerce for your company
The software informs you of any new orders from the transactional site, in real time. It manages the shipping price, generates a shipping label and sends the invoice once the transaction is complete, all in one click.
Use Payment services such as Moneris, Chase and Global Payments
To avoid errors and fraud, our system meets the latest security standards, which gives us the privilege of being integrated with the largest debit and credit transaction processing providers.
Timestamp
You can use the timestamp feature to ease the management of the timesheet and the payroll management. Errors are significantly reduced comparatively to using another external service.
Bilingual software
Each user can use our software according to their preferred language of choice, French or English.
Use you own equipment
It's that simple. All you need is a computer, a printer and you are ready to go.
Help desk support available any time for any emergency.
Call us, we answer, it's that easy! A direct phone line is available 24 hours a day for all our customers